Alo như anh em đã biết khi mình cài istio bằng istio-operator
Vậy khi anh em muốn change resource request hay limit thì cách:
1) Chỉnh ở file operator rồi gen ra manifest
2) Chỉnh ngày manifest istio
1) custom resource at file operator, after gen to manifest
1.1) sidecar inject (istio-proxy and istio-init)
sau khi mình compare trên git thì thấy sự thay đổi trong configmap có tên là: istio-sidecar-injector

1.2) istiod and istio-ingressgateway
Comming soon
Tổng kết các change trên operator nghĩ là dành lần đầu tiền cài istio hoặc dành cho các bạn kĩ tính muốn mọi thứ đồng bộ.
Cách thứ 2 mình nghĩ sẽ nhiều người chọn.
2) custom resource in manifest
Thường trong quán trình operation anh em cảm giác cần change resource sẽ tốt hơn này nọ
ta change manifest trực tiếp luôn cho lẹ
2.1) sidecar inject (istio-proxy and istio-init)
như trên anh em vào configmap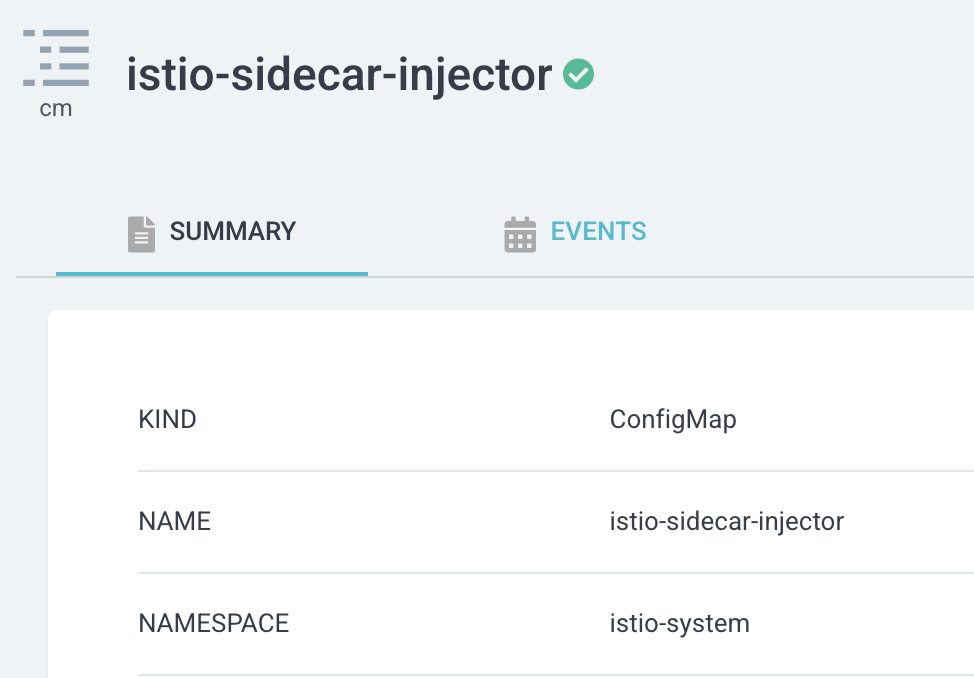 tìm đến: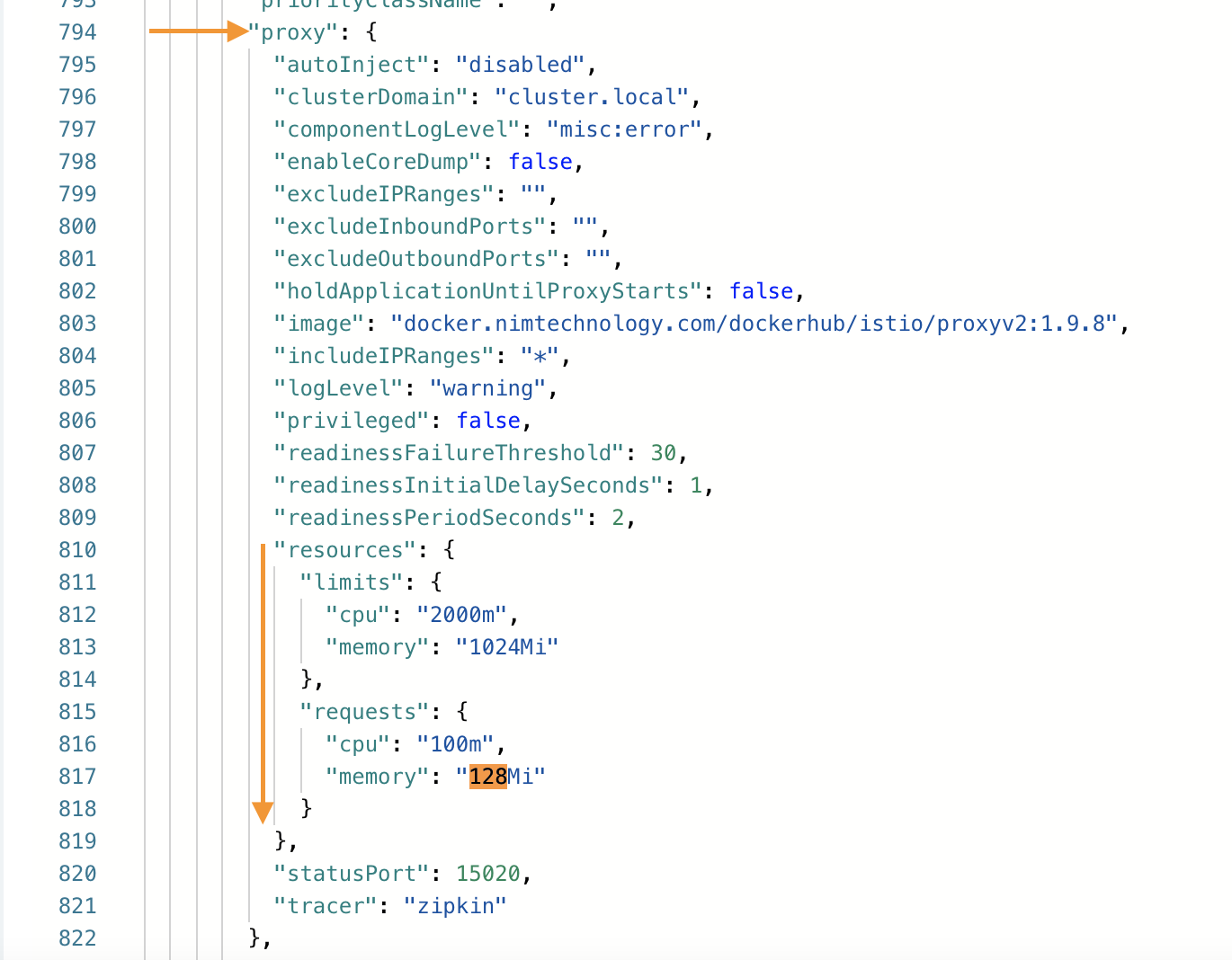 1.2) istiod and istio-ingressgateway
Cái này thì dễ thôi anh/em đi thẳng vào manifest deployment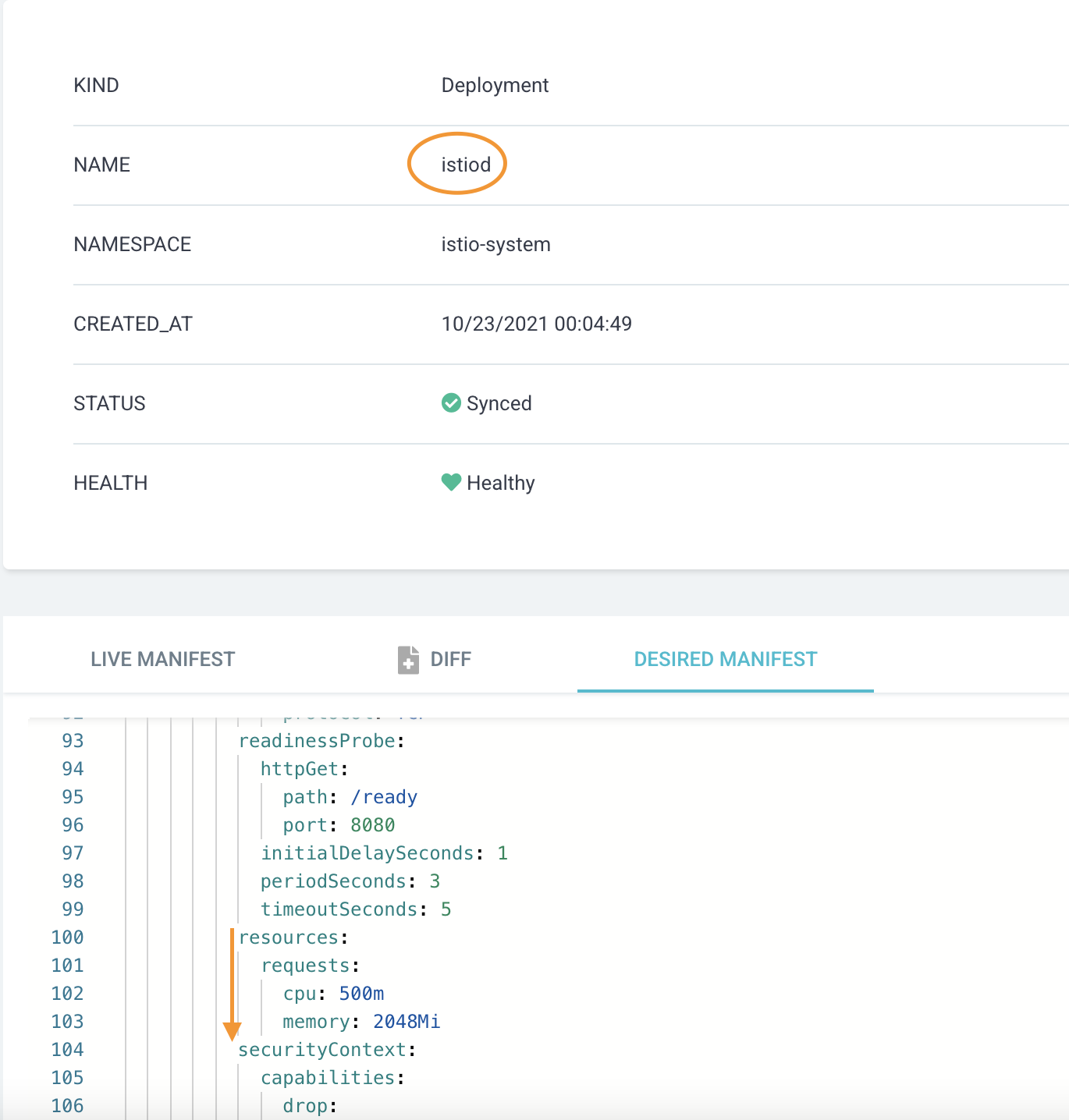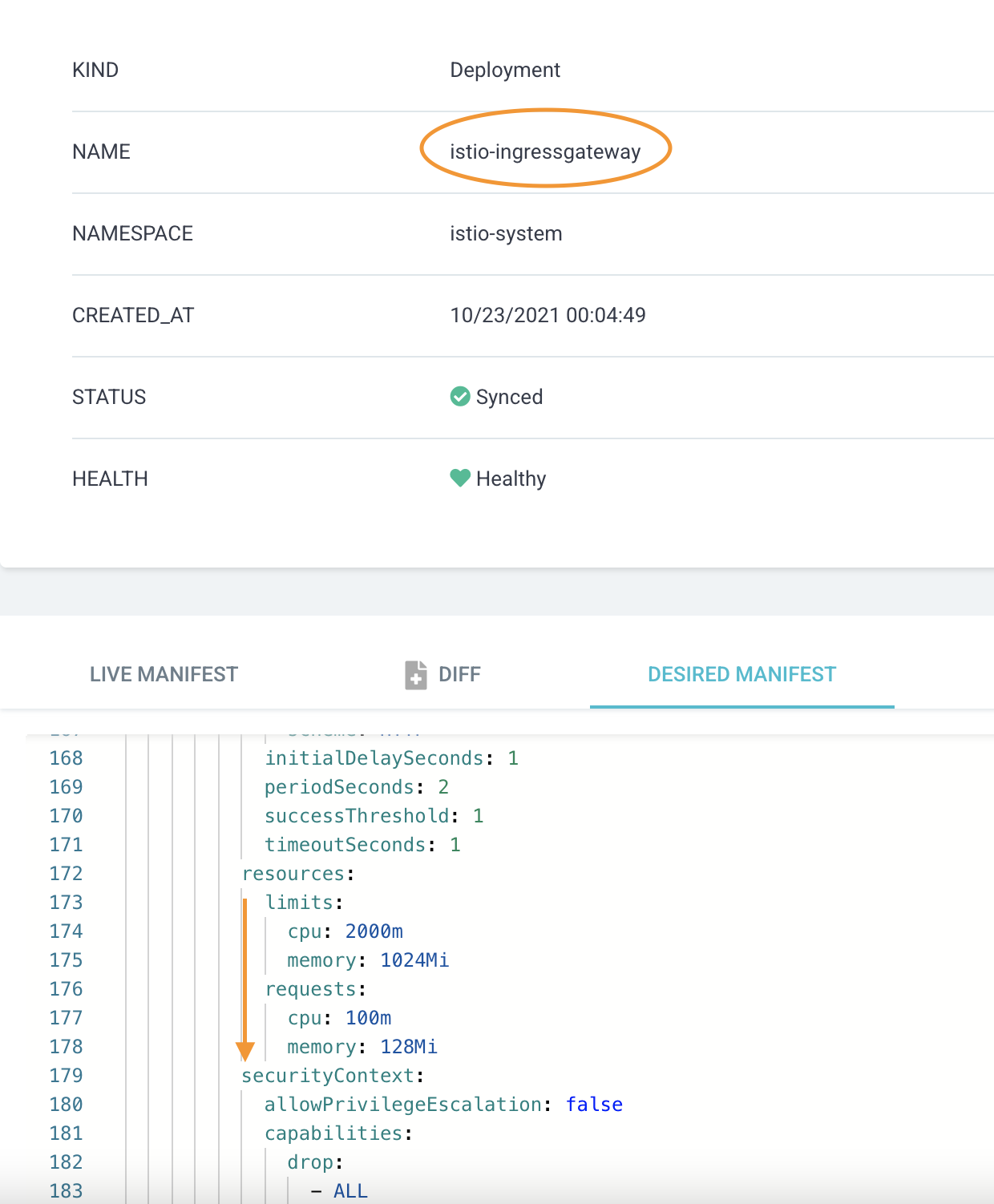 3) custom resource of sidecar Istio by annotation.
Các cách trên chúng ta điều chỉnh request and limit của sidecar istio theo kiểu global.
Vì như nếu nhìn chung tất cả sidecar đều ăn ít ram, cpu. Chỉ có 1 vài workload có tình trang là sicar ăn nhiều ram và cpu thì phải làm sao.
https://istio.io/latest/docs/reference/config/annotations/
Anh/em sẽ dựng các annotation sau và add thẳng vào manifest của workload.