1) Problem
Vẫn là một ngày đẹp trời.
Bạn cần vào các chart Granfana để monitor hệ thống có ngon lành hay ko?
Bạn chợt nhận ra 1 điều

Prometheus vấn chạy ngon lạnh, không lỗi gì.
Vậy thử sem chart đó đang query cái j.
Mình tiến hành kiểm tra config map của Prometheus.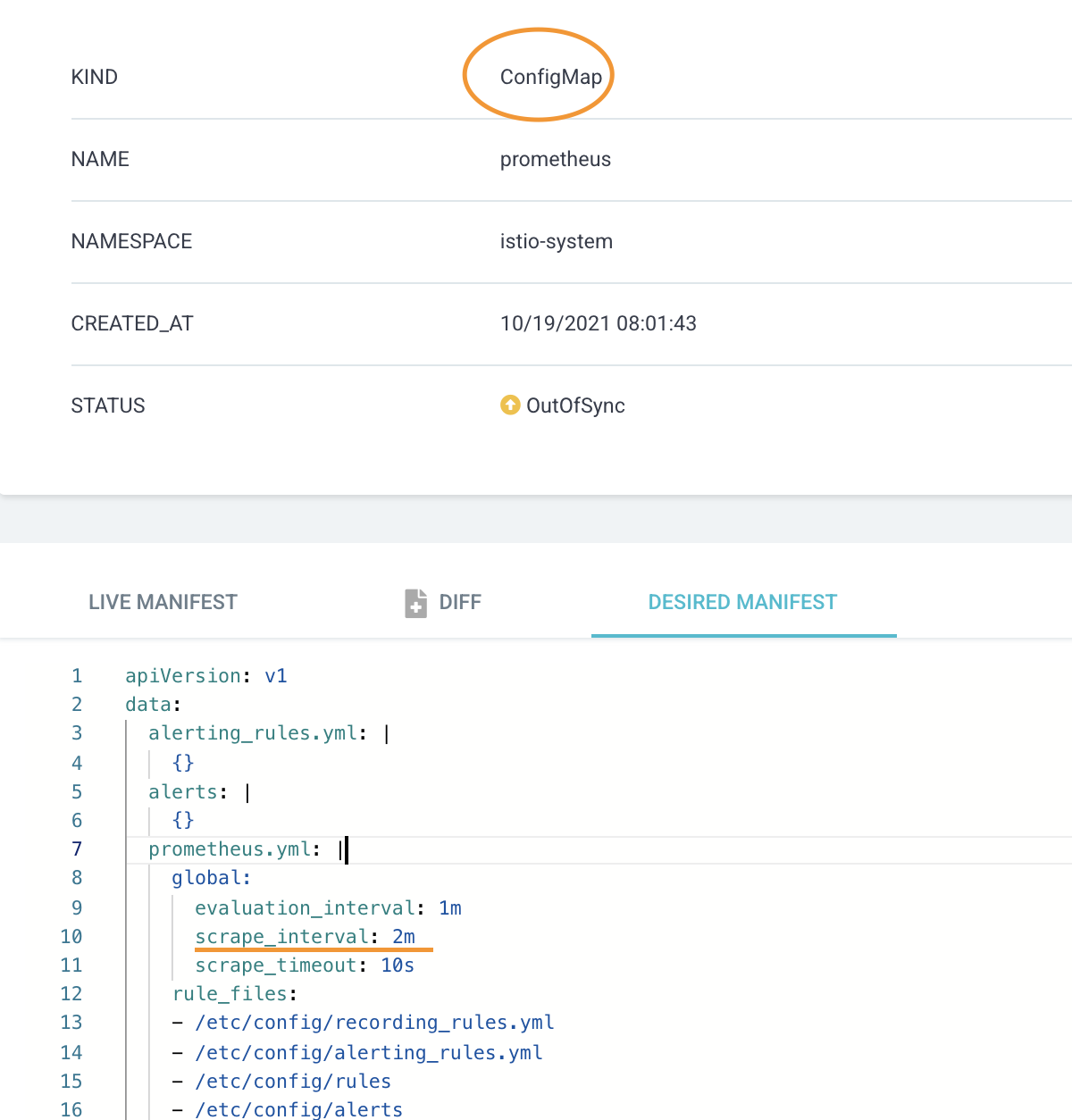 2)Resovle problem
2.1) change the values to be reasonable
https://github.com/prometheus/prometheus/issues/3194
Scrape interval is 1m, that's true. However, first query shows that the metrics are every 15s, so rate[1m] should work.
Theo mình hiểu là scape_interval < irate, bạn tự nghiền ngẫm tại sao nhé …
nếu bạn để nguyên scape_interval thì bạn sẽ cần đi sửa lại rate ở từng chart. (khá mệt)
2.2) using $__rate_interval and $__interval
https://grafana.com/blog/2020/09/28/new-in-grafana-7.2-__rate_interval-for-prometheus-rate-queries-that-just-work/
Từ ảnh bên dưới bạn sẽ hiểu là giá trị của $__rate_interval and $__interval được sinh ra như thế nào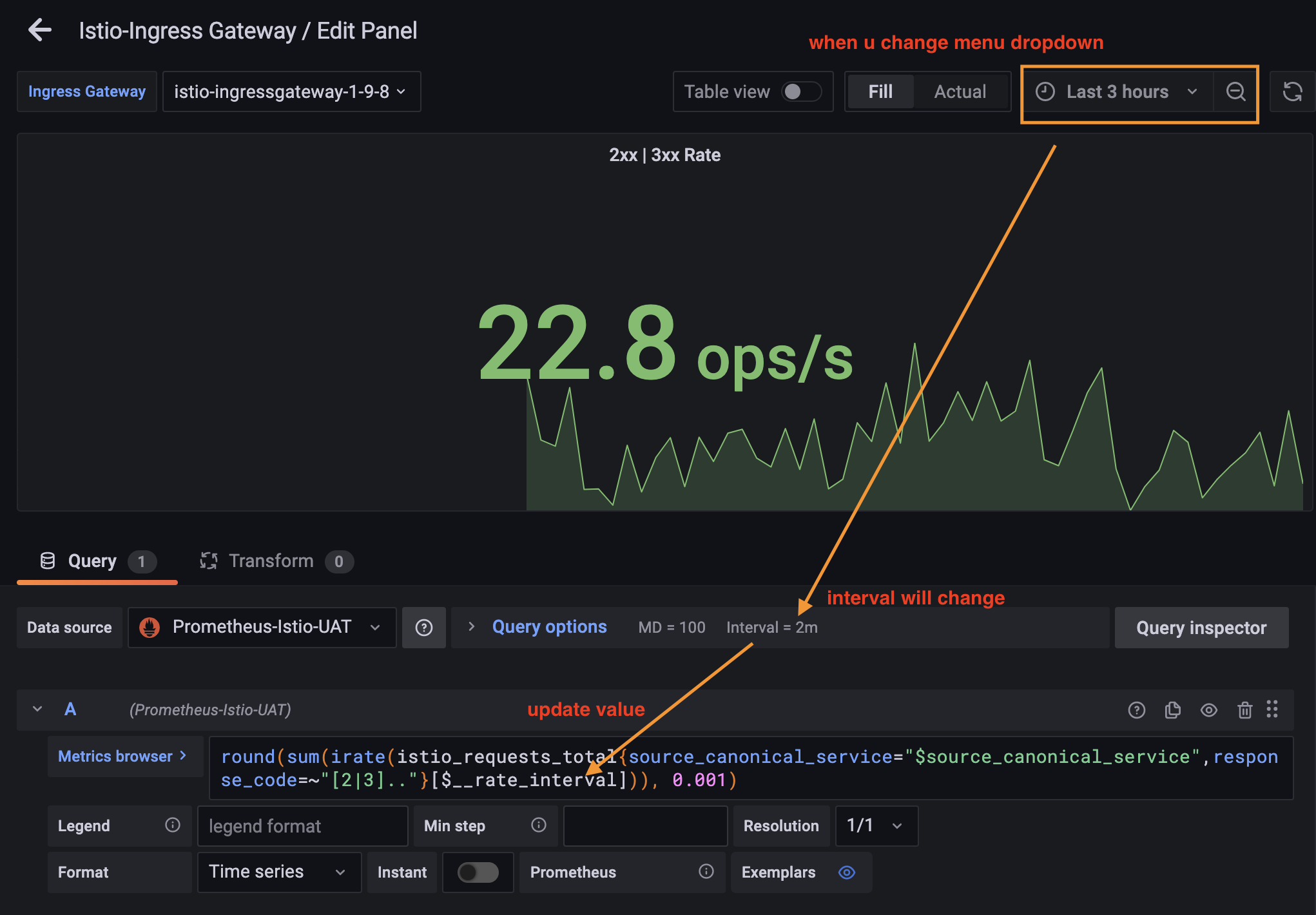 Cái này có 1 nhược điểm là nếu bạn chọn range nhỏ -> interval nhỏ -> $__rate_interval < scape_interval
Chúng ta lại no-data